What is mobile marketing?
Mobile marketing is promotional activity designed for delivery to cell phones, smart phones and other handheld devices, usually as a component of  a multi-channel campaign. Mobile marketing can provide customers with time and location sensitive, personalized information that promotes goods, services and ideas.
Content:
SMS marketing
MMS
Push notifications
App-based marketing
In-game mobile marketing
QR codes
Bluetooth
Location-based services
Ring less voicemail
User-controlled media
Privacy concerns
SMS marketing:
Marketing through cellphones, SMS (Short Message Service) became increasingly popular in the early 2000s in Europe and some parts of Asia when businesses started to collect mobile phone numbers and send off wanted (or unwanted) content. On average, SMS messages are read within four minutes, making them highly convertible.
MMS:
MMS mobile marketing can contain a timed slideshow of images, text, audio and video. This mobile content is delivered via MMS (Multimedia Message Service). Nearly all new phones produced with a color screen are capable of sending and receiving standard MMS message. Brands are able to both send (mobile terminated) and receive (mobile originated) rich content through MMS A2P (application-to-person) mobile networks to mobile subscribers. In some networks, brands are also able to sponsor messages that are sent P2P (person-to-person).Good examples of mobile-originated MMS marketing campaigns are Motorola's ongoing campaigns at House of Blues venues, where the brand allows the consumer to send their mobile photos to the LED board in real-time as well as blog their images online.
Push notifications:
Push notifications were first introduced to Smartphone by Apple with the Push Notification Service in 2009. For Android devices, Google developed Android Cloud to Messaging or C2DM in 2010. Google replaced this service with Google Cloud Messaging in 2013. Commonly referred to as GCM, Google Cloud Messaging served as C2DM's successor, making improvements to authentication and delivery, new API endpoints and messaging parameters, and the removal of limitations on API send-rates and message sizes. It is a message that pops up on a mobile device. It is the delivery of information from a software application to a computing device without any request from the client or the user. They look like SMS notifications but they are reached only the users who installed the app. The specifications vary for iOS and android users. SMS and push notifications can be part of a well-developed inbound mobile marketing strategy.
App-based marketing:
 With the strong growth in the use of smartphones, app usage has also greatly increased. Therefore, mobile marketers have increasingly taken advantage of smartphone apps as a marketing resource. Marketers aim to optimize the visibility of an app in a store, which will maximize the number of downloads. This practice is called App Store Optimization (ASO).
In-game mobile marketing: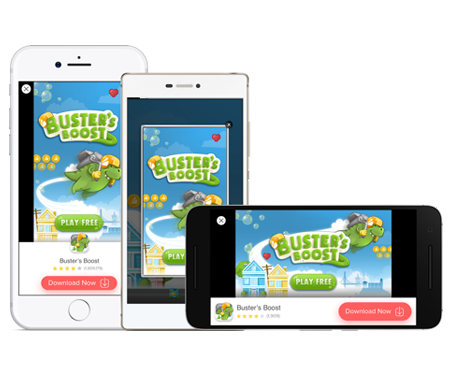 There are essentially three major trends in mobile gaming right now: interactive real-time 3D games, massive multi-player games and social networking games. This means a trend towards more complex and more sophisticated, richer game play. On the other side, there are the so-called casual games, i.e. games that are very simple and very easy to play. Most mobile games today are such casual games and this will probably stay so for quite a while to come.
Brands are now delivering promotional messages within mobile games or sponsoring entire games to drive consumer engagement. This is known as mobile advergaming or ad-funded mobile game.
 QR codes:
QR codes allow a customer to visit a web page address by scanning a 2D image with their phone's camera, instead of manually entering a URL. The resultant URLs typically includes tracking features which would be unwieldy if typed by the customer. Originally approved as an ISS standard in 1997, Denso-Wave first developed the standard for tracking automobile parts in Japan.
Bluetooth:
Bluetooth technology is a global wireless standard enabling, convenient, secure connectivity for an expanding range of devices and services. The use of Bluetooth gained traction around 2003 and a few companies in Europe have started establishing successful businesses. Most of these businesses offer "hotspot" systems which consist of some kind of content-management system with a Bluetooth distribution function. This technology has the advantages that it is permission-based, has higher transfer speeds and is a radio-based technology and thus can neither be metered nor billed. The likely earliest device built for mobile marketing via Bluetooth was the context tag of the AmbieSense project (2001-2004). More recently Tata Motors conducted one of the biggest Bluetooth marketing campaigns in India for its brand the Sumo Grande and more of such activities have happened for brands like Walt Disney promoting their movie High School Musical.
Location-based services:
Location-based services (LBS) are offered by some cell phone networks as a way to send custom advertising and other information to cell-phone subscribers based on their current location. The cell-phone service provider gets the location from a GPS chip built into the phone, or using radiolocation and trilateration based on the signal-strength of the closest cell-phone towers (for phones without GPS features). In the United Kingdom, which launched location-based services in 2003, networks do not use trilateration; LBS uses a single base station, with a "radius" of inaccuracy, to determine a phone's location. Some location-based services work without GPS tracking technique, instead transmitting content between devices peer-to-peer.
Ringless voicemail: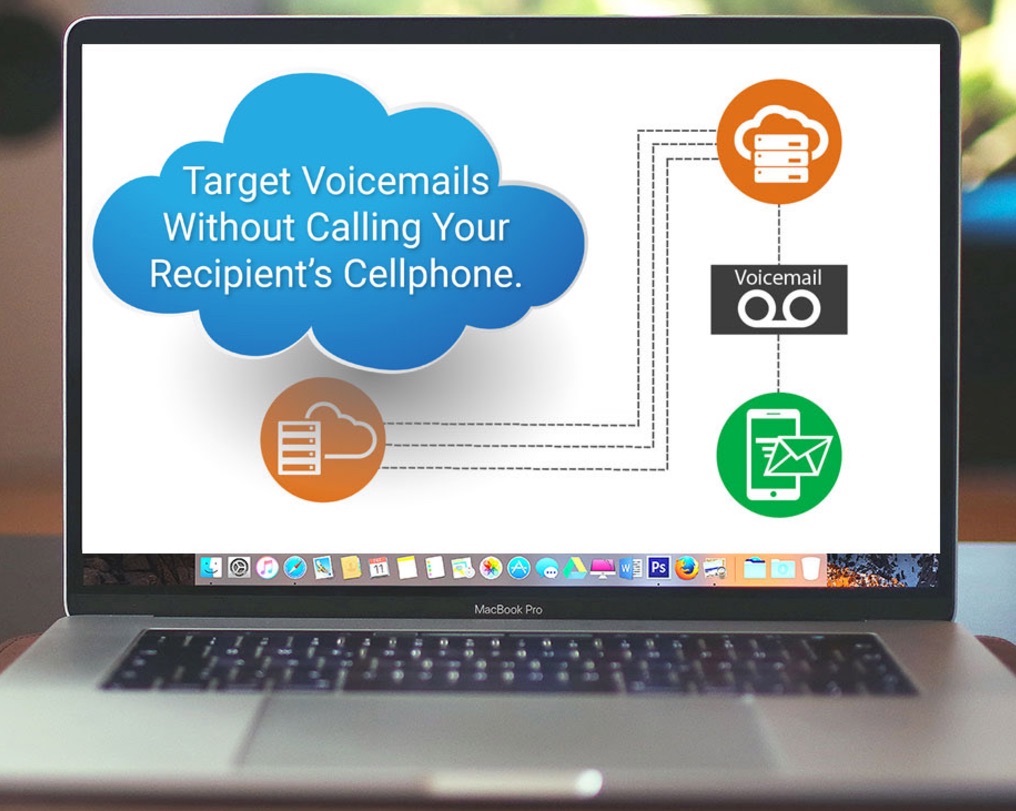 The advancement of mobile technologies has allowed the ability to leave a voice mail message on a mobile phone without ringing the line. The technology was pioneered by VoAPP, which used the technology in conjunction with live operators as a debt collection service. The FCC has ruled that the technology is compliant with all regulations. CPL expanded on the existing technology to allow for a completely automated process including the replacement of live operators with pre recorded messages. By optimizing the technology, marketers can utilize the process to increase engagement of their product or service.
 User-controlled media:
Mobile marketing differs from most other forms of marketing communication in that it is often user (consumer) initiated (mobile originated, or MO) message, and requires the express consent of the consumer to receive future communications. A call delivered from a server (business) to a user (consumer) is called a mobile terminated (MT) message. This infrastructure points to a trend set by mobile marketing of consumer controlled marketing communications.
 Privacy concerns:
Mobile advertising has become more and more popular. However, some mobile advertising is sent without a required permission from the consumer causing privacy violations. It should be understood that irrespective of how well advertising messages are designed and how many additional possibilities they provide, if consumers do not have confidence that their privacy will be protected, this will hinder their widespread deployment. But if the messages originate from a source where the user is enrolled in a relationship/loyalty program, privacy is not considered violated and even interruptions can generate goodwill.
Pros of mobile marketing
Users always carry their mobile phones with them. Most of the time, the user has his mobile phone on as well, which means, he or she receives the message at the very moment it is sent. Even if it is in standby mode, the message is received as soon as the user turns on his mobile device. Hence, mobile marketing techniques are always almost instant.
Drawing out content for mobile devices, whether it is text, images or video, is simpler and less expensive as compared with the same for desktops or laptops.
The mobile medium also makes easier to issue promotions and marketing incentive services to the user. Further, the user can keep the virtual information with him and carry it around till the time he needs to use it.
Since the screen size of a mobile phone is small, it limits the scope of content that can be displayed. This makes it convenient for the creators of the content, who can keep it basic and simple. Also, simpler content will adapt itself better to various mobile platforms.
The mobile platform interacts directly with users on their mobile phones. This allows for personalized interaction to a large extent. Using this benefit, marketers can even start a direct dialogue with the user, getting instant feedback via SMS.
User response can be tracked almost instantaneously. This helps the mobile marketer better understand and analyze user behavior, thus improving their own standards of service.
Since mobile content can be easily shared among users, mobile marketing can have huge viral benefits. Users invariably share good information and offers with their friends and family, so companies get a lot more exposure with no extra effort.
Since a lot more people own mobile phones than desktops or laptops, mobile marketing helps the marketer reach a far wider and diverse audience, especially in the more remote regions of the world. Mobile marketing also gives the entrepreneur the advantage of geo-location and sending location-specific messages to users, using GPS and Bluetooth technology.
Mobile marketing is still only being explored, so the niche is still comfortable for any new marketer. This means that he stands a better chance of success with his mobile marketing efforts.
Mobile users are increasingly using micro blogging platforms like Twitter from their mobile phones. This micro blogging feature can be very highly beneficial to the marketer.
Mobile payment is very convenient for the users today. Here, users are offered a secure online payment environment, which works via advanced mobile Web systems. This means that the user does not need to cough up physical currency each time he wants to make a mobile purchase or pay a bill online.
The Role of Mobile Carriers in MCommerce and Mobile Marketing
In short, we can summarize the advantages of mobile marketing as follows:
Instant results
Easy to work with
Convenient to use
Direct marketing
Tracking user response
Huge viral potential
Mass communication made easy
Niche not highly concentrated
Micro blogging benefits
Mobile payment
Cons of mobile marketing
Mobile devices do not have any particular standard, as compared to PCs and laptops. Mobile phones come in many shapes and sizes, so screen size is never constant. Besides, mobile platforms vastly differ from each other, using different OS' and browsers. Hence creating one campaign for all of them can get difficult.
Mobile marketers need to understand and respect the fact that users would like their privacy online. So they should only indulge in promotional activity if they have the user's permission for it.
The mobile phone usually comes with a small screen and no mouse. This means that navigation on a mobile phone may get difficult for the user, even if it has a touch screen. In such a case, most ads may go untouched, as the user may find it too tedious to look in detail through each one of them.
In short, we can summarize the disadvantages of mobile marketing as follows:
Platforms too diverse
Privacy issues
Navigation on a mobile phone